November 20, 2018
A Complete Checklist For Home Waterproofing
Before you make a call to a costly waterproofing contractor, you need to check out this do-it-yourself checklist. This will help you in finding out if your water leak issues are causing due to poor waterproofing or something else.
Gutters
Examine and clean your downspouts and gutter. With the passing time, even the best of roof drainage systems can become congested or develop breaks or holes at the seams because of the waterproofing troughs. To evaluate your system, remove the leaves, twigs or debris from the gutters and downspouts.
Image Source: Google
After that, use a garden hose to run water across the drains and troughs for at least 5-10 minutes to be sure that the water has been properly carried away. If the problem persists, call for waterproofing Sunshine Coast services.
Foundation
Check the slope of the grounds and soil around the foundation of your home to make sure any water runs down and away from the home for at least a space of 48″ to 60″. If the water does not drain away properly, it may get collected and run back into the house causing mold and water damage issues.
Image Source: Google
Leaks
Check for any leaky faucets or valves under your bathrooms, sinks, etc. Make use of a flashlight and follow the water lines down all over the house to the basement. Do not forget to check the plumbing as they enter into the home.
Basement
Check the walls of your basement, walls for wetness or seepage. The easy way to do it is to take an aluminum foil of 12″ and tape it against the surface of the leaking wall. Seal all the edges. Now just wait for a day or two and check the foil again.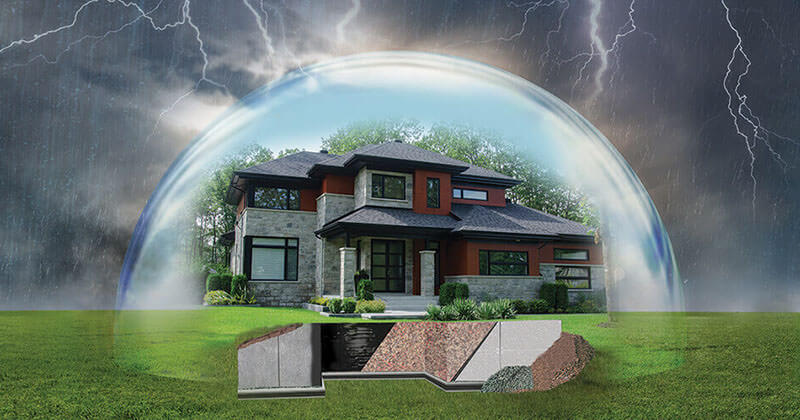 Image Source: Google
If the foil is moist on the outside that comes from condensation; if it is wet on the inside this comes from leakage. This problem may be solved by applying protective coatings on the walls.
Rainwater
Test for any rainwater issues. If you think that rainwater is running across the surface and reaching the base of your house, then you will need to grade your property. If it isn't a grading issue, call for a professional help to get a perfect solution to your problem.